Welcome to Insight Property Inspection Services
WHY CHOOSE INSIGHT...
"The inspector was not only nice, he was extremely thorough and spent extra time with us answering any questions. He started right on time with the inspection and went above and beyond what was required." ~ Julie Z. in Escondido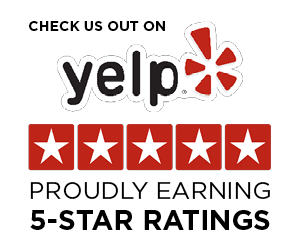 .OUR EXPERIENCE
- With over 10,000 home inspections performed, all Insight Inspectors are NACHI certified, have experience in the building and remodeling trades and arrive with the best, top, and latest technology to inspect your home or investment property. We are not at the property to remodel the home. However, having building and remodeling experience gives an Insight Property Inspector advantages when inspecting your potential property to discover and thoroughly explain issues of the home or building.
Why hire a property Inspector
who has never worked on a house but simply taken a test? Insight Property Inspectors specialize in taking the time to educate the client about the home and photo-document potential defects in a beautiful
report. In addition, the report includes professional illustrations, links to the internet, a photo gallery section and summary page...
STATE OF THE ART EQUIPMENT, ONLINE SCHEDULING & SAME DAY REPORTS –
Each Insight Inspector arrives to the property with state of the art inspecting equipment including Moisture Meters, Thermal Image Technology, and Carbon Monoxide to give you the most complete
inspection. Customers have the convenience of scheduling an appointment online and receiving immediate confirmation.
THE IMPORTANCE OF THERMAL IMAGING...
THERMAL IMAGING (
Thermal Picture Examples
) uses infrared technology to detect small differences in temperature or anomalies in materials. This is a very useful tool in detecting hidden leaks in homes that are not visible to the eye. Every material has a unique thermal signature and when moisture, heat, or cold are introduced into the structure, the thermal signature changes. As a non-invasive testing tool, it can quickly help discern where there are hidden leaks. A home inspector using Thermal Imaging Technology will find more hidden leaks than a home inspector NOT using this technology. Thermal Image technology is used at every Insight property inspection to scan for possible hidden leaks.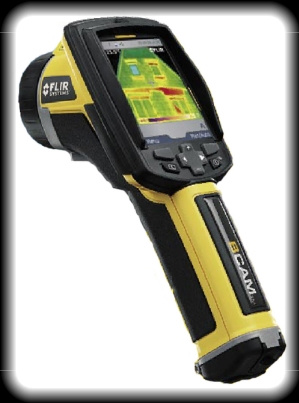 WHY HIRE US FOR YOUR HOME INSPECTIONS?

Thermal Imaging included on every inspection
Comprehensive detailed reports that are easy to read (This is NOT an illegible check list inspection!)
We are available 7 days a week
Fast Response Time
Same day reports
Experienced inspectors with over 10,000 successful inspections completed
Easy scheduling through website
Photo Gallery pages included to show pictures of rooms for reference
Summary pages included
Pool and Spa inspections available
Contact us at Call 858-248-7944

We encourage you to ask as many questions as possible to address all of your concerns. Whether you are buying your first home, selling your present one or need to know the condition of a property, Insight Inspections is glad to help you. Get a quality home inspection from a company you can trust.

Insight Home Inspection uses state-of-the-art equipment to give you the most thorough inspections with:

Thermal Imaging
CO Test (Carbon Monoxide)
Moisture Meters
We cover all areas in San Diego County including: San Diego, Alpine, Carlsbad, Coronado, Chula Vista, Escondido, Del Mar, Encinitas, El Cajon, Mission Valley, Pacific Beach, Rancho Bernardo, Poway, La Jolla, Lakeside, Julian, La Mesa, Santee, San Carlos, San Marcos, Ramona, Rancho Santa Fe, Solana Beach, Eastlake, Mira Mesa, Temecula, San Diego Home Inspector of San Diego County.

Easily Schedule Your Appointment Online





San Diego County Home Inspection - Insight Home Inspections

Phone #: 858-248-7944 | Robert Zamba | [email protected]
10755 Scripps Poway Parkway, #464
San Diego, CA 92131
San Diego Home Inspection Company - Home Inspector San Diego